WELCOME TO
TRAVELOFAST!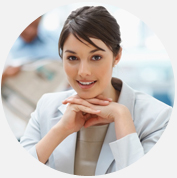 TRAVELOFAST Team delivers the best inventory of Flights,Hotels and Holiday Packages across the globe.We also provide Mobile/DTH Recharge,Bus and Railway services for Indian Customers.Travelofast uses the best technology platform that makes it incredibly easy for agents to use our services.And we are making it better everyday.Travelofast also provides the best commissions compared to any other Travel Agency.Travelofast agency program will help you achieve great returns that will keep getting bigger and better.
Why Choose Us

Best Prices
Agents using our systems can assure their customers of the lowest prices and best value… every time.

100% Reliability
Robust booking engines and reliable back-end systems ensure you and your customers are never disappointed.

Quick Responce
A rapid search function, real time availability, instant booking and vouchers provided immediately means everyone is happy.

Friendly Support
Highly trained customer and technical support staff are on hand to give you all the support you need.